David Raft Fellows
2023-2024 Raft Fellow
Dioselina Ruiz Godbold, MA, LPC
Dioselina Ruiz Godbold (Dio) is a Venezuelan-American practicing as a Licensed Professional Counselor in private practice in Murrells Inlet, SC. She primarily focuses on psychoanalytic perspectives, psycho-oncology, and death, dying, grief, and bereavement. While a newly matriculated student at PCC, Godbold has completed six PCC courses over the past few years.
After completing five years of coursework towards a BA in Philosophy at Andres Bello Catholic University (Caracas-Venezuela), and after several years of engagement with a psychoanalytic study group, personal analysis, and psychoanalytic psychotherapy academic training at the Caracas Psychoanalytic Society, she earned her bachelor's degree in Psychology with an emphasis in Psycho-oncology at Metropolitan University (Caracas-Venezuela). When she moved to South Carolina she completed her master's degree in Clinical Mental Health Counseling at Webster University.
Godbold has grown through emigration experiences and has deepened her passion for psychoanalysis, and the need to step out of private, analytical settings to serve in the communities where she has lived and worked. This passion has allowed her to stay focused on depth psychology, and her drive for social service has allowed her to promote psychological services and raise awareness around patients' psycho-social needs. She strives to help patients that stumble back and forth in our healthcare systems with unresolved, complex, and persistent suffering, and reflect conceptually on the impact of disenfranchised grief or unacknowledged trauma in medical settings.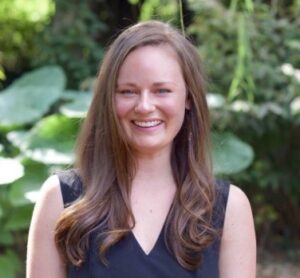 2022-2023 Raft Fellow
Kendra A. Surmitis, PhD
Dr. Surmitis is an active member of the PCC and practices as a licensed clinical mental health counselor in private practice in Chapel Hill, NC. She primarily focuses on self-authorship and psychoanalytic perspectives on women aspiring to grow their professional and academic success. She is a matriculated student in the PCC's adult psychoanalytic training program and was psychoanalytically trained at the Washington Baltimore Center for Psychoanalysis as well as the London-based Tavistock program in psychoanalysis.
She earned her bachelor's degree in Psychology with an emphasis in Philosophy as well as her master's degree in Counseling at Xavier University. Thereafter, Dr. Surmitis completed her doctoral training at the College of William and Mary, where she served as co-founder of Counselors and Educators for Social Justice – a student interest group focused on issues pertaining to equity, service, and moral sensitivity. Her dissertation focused on the relationship between college student help-seeking, perceived social stigma, and self-authorship.
Dr. Surmitis's academic background serves as a foundation for her psychoanalytic inquiry and clinical practice as well as her work as a teacher and researcher, which includes national and international academic contributions to the clinical field. Complementing her practice, she serves as a clinical professor at Marquette University, where she teaches remotely for the Department of Counselor Education and Counseling Psychology. She aspires to create welcoming paths for counseling students to study psychoanalytic concepts, and thus, her current research and teaching endeavors include explorations in dream analysis and the ethical integration of countertransference reflections in counseling.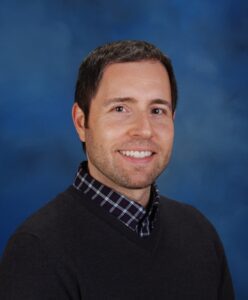 2021-2022 Raft Fellow
Jeffrey Napolitano, PhD
Jeff Napolitano is a psychologist in private practice in Raleigh where he conducts psychotherapy with adults and older adolescents, as well as psycho-educational assessments, including neuropsychological testing, with children, adolescents, and adults. He is a matriculated student in the psychoanalytic psychotherapy program at the Psychoanalytic Center of the Carolinas and is a member of the Communications and Marketing Committee.
Dr. Napolitano received his bachelor's degree at Bowdoin College and his master's and doctoral degrees at Boston College. He completed predoctoral clinical training at Harvard University, Cambridge Hospital, and Friends Hospital, and a postdoctoral fellowship in relational psychodynamic psychotherapy at the Georgetown University Counseling and Psychiatric Service. His dissertation research focused on the relationship of attachment style to emotional experience and maturity of psychological defenses, which provided a foundation for his completion of training in Circle of Security Parenting.
As a generalist, Dr. Napolitano works with individuals presenting with depression, anxiety, relationship challenges, adjustment difficulties, life transitions, sexuality and gender concerns, developmental trauma, self-esteem issues, grief and loss, career dissatisfaction, and personality issues. In addition to general practice, he has particular interests in working with college and graduate students; fathers seeking to develop a clearer sense of who they are, improve their relationships, and adjust to parenthood; and individuals whose social/emotional functioning has been impacted by difficulties in the areas of attention, learning, and executive functioning.
2020-2021 Raft Fellow
Rachel Poliquin, MD
Rachel Poliquin is a psychiatrist in private practice in Durham and on faculty at UNC. She aims to promote psychoanalysis as a path to psychological freedom in the consulting room and beyond. She is an analytic candidate at the PCC, where she serves on the Curriculum and Communications Committees; the latter is currently studying how to more effectively attract excellent students to our training programs.
Dr. Poliquin received her medical degree from the Medical College of Virginia and subsequently came to UNC for 4 years of psychiatry residency and a fellowship in consultation-liaison psychiatry. She began taking PCC classes during residency and feels they offer a depth of education not found in most postgraduate training programs. In 2019, she joined the UNC faculty as a psychotherapy supervisor for psychiatry residents, whom she believes are well poised to appreciate the usefulness of analytic thinking across a wide range of practice settings.
2019-2020 Raft Fellow
Terri Onstad, MEd, NCC
Terri Onstad is a licensed professional counselor experienced with diverse issues such as trauma and attachment, self-injury, anxiety, depression, LGBTQI, and social justice. She received her Master of Education training from Vanderbilt University in the Human Development Counseling program. She is a current psychoanalytic candidate at the Psychoanalytic Center of the Carolinas and has a private practice in Chapel Hill, NC.
Terri has shown commitment to bringing psychoanalytic principles into her work and life at all levels, and she has a passion for helping bring analytic concepts to a wider population. In her time with the PCC, she has demonstrated this passion at the helm of the referral line subcommittee, and through her work on researching reduced fee clinics and finding a model we may use at some point in the future. She attended the Circle of Security training and has conducted workshops on Attachment Theory while promoting the PCC to clinicians in the Triangle area and beyond. She also began a study group on Psychoanalysis on the Margins that has been well attended by clinicians both in and out of the PCC, and which we expect to continue in future years.
2017-2018 Raft Fellow
Janelle Sharp, MEd, LPCA
Janelle Sharp is in private practice in Raleigh, where she sees children, adolescents, and adults. She is a matriculated student in the psychoanalytic psychotherapy program at the Psychoanalytic Center of the Carolinas and the volunteer coordinator for PCC's social media. Janelle joined the Center for Psychological and Family Services in 2017.
Prior to working in private practice, Janelle worked as a high school counselor for a decade in Wake County. Her interests as a school counselor included conducting school-wide needs assessment surveys, increasing access to counseling services for all students, and targeting services to disenfranchised populations.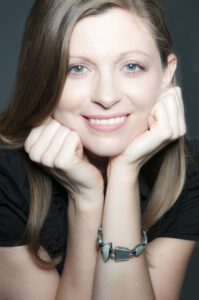 2016-2017 Raft Fellow
Elissa Baldwin Murphy, PhD, LCSW
Elissa Baldwin Murphy is in private practice in Chapel Hill, where she sees children, adolescents, and adults. She is a candidate in the child and adult psychoanalysis programs with the PECC.
In addition to her clinical work, she has conducted qualitative research on the topic of the parent-therapist alliance in child psychotherapy and has taught courses on psychoanalytic theories, child treatment, and on diagnostic evaluations. She is on the faculty of the Psychoanalytic Education Center of the Carolinas and has been a lecturer and research advisor in the MSW program at the Smith College School for Social Work.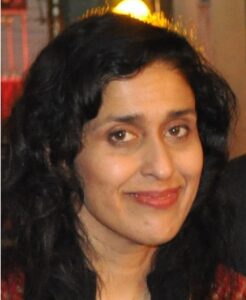 2015-2016 Raft Fellow
Nishi Gupta, MSW
Born and raised just outside of Toronto, Ontario (ON) Canada, Nishi Gupta studied Psychology at McMaster University (Hamilton, ON) and then Applied Linguistics at Brock University (St. Catharines, ON). This combined with teaching English and cross-cultural exchanges in Japan and South East Asia for several years, led her to pursue her Master's in Social Work at Royal Holloway College, University of London in England. She worked as a psychiatric social worker in the community in inner London and Brighton, UK for 10 years. Having lived abroad for most all her adult life, and more latterly in Europe, she has had to adapt to changing circumstances, overcoming cultural and linguistic barriers. Nishi would like to focus her efforts on the next stage of her career, building on those aspects of her work that she has found most fulfilling. She is interested in psychoanalytic psychotherapy to enhance her reflective and analytic practice. Being of South Asian origin herself, she can understand the South Asian family's expectations and family dynamics. Additionally, she brings to the field a genuine culturally sensitive approach.
Nishi moved to Durham NC with her husband (for his work) and two children last summer and says she is here to stay. She is in the process of transitioning professionally (converting qualifications, exams, etc.). Currently, she is enjoying the Basics Course and hopes to complete her training at PECC in the coming years. She enjoys all kinds of travel, cooking, and hiking.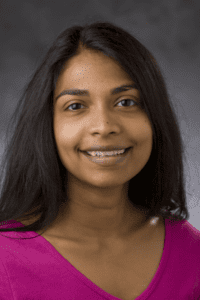 2013-2014 Raft Fellow
Dhipthi Brundage, MD
Dhipthi Brundage is a psychiatrist on faculty at Duke University. She is currently a psychoanalytic candidate at the Psychoanalytic Education Center of the Carolinas. She studied Comparative Literature at Cornell University and then relocated to sunnier skies in order to complete her medical degree at the University of Florida. She then moved to Durham for residency training in General Psychiatry at Duke University.
Her work at Duke entails treating adults in an outpatient setting using pharmacology and psychotherapy as well as teaching undergraduate students and psychiatry residents.
Dr. Brundage has a particular interest in expanding the psychoanalytic presence in current psychiatric training especially in the realms of clinical practice and intellectual discourse. She currently co-leads an interdisciplinary research team exploring issues of timing in traumatic stress under Duke's Bass Connections initiative. She will also be teaching the Trauma and Language course for fourth year psychiatry residents.
During her leisure time, she enjoys running, reading, baking and answering the plethora of "why" questions her precocious daughter puts forth.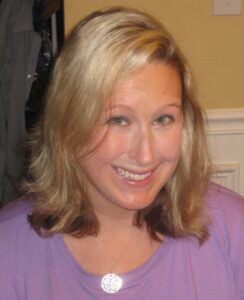 2011-2012 Raft Fellow
Karen Morgan, MSW, LCSW
Karen Morgan is a licensed clinical social worker with a group practice in Durham. She is currently in her second year as a matriculated student at the Psychoanalytic Education Center of the Carolinas on the Psychoanalytic Psychotherapy track. She grew up in Winston-Salem and studied English at Duke University. She went on to graduate school in English Literature at The University of Virginia and was awarded her MA there before leaving to work in publishing for several years at the Harvard Business School Press. While in Boston, she volunteered on the crisis hotline at the Cambridge Women's Center, sat on the Board of Directors at the Women's Center, and volunteered at the Boston Area Rape Crisis Center. Upon returning to graduate school for her MSW at The University of North Carolina-Chapel Hill, she pursued clinical work in Adult Mental Health.
Ms. Morgan has worked in the state hospital system at Dorothea Dix and Cherry Hospitals, where she provided individual and group therapy to long-term adult patients. She moved from there to Elon University, where she worked for 3.5 years in the Health and Counseling Center providing psychotherapy to undergraduate and graduate students.
Ms. Morgan became interested in psychoanalysis while at Elon and initially took the Basics course to gain a greater understanding of its framework and history. She is currently most interested in the applications of psychoanalytic psychotherapy to the treatment of childhood sexual abuse and trauma. Recently she joined Carolina Partners in Mental Health at the Shannon Road location in Durham, where she treats adolescent, adult, and geriatric populations using psychoanalytic psychotherapy.
When not at work, she enjoys reading, rewatching all seven seasons of Buffy, sleeping, and spending time with her husband, 2-year-old daughter, and 6 cats.
2010-2011 Raft Fellow
Susan Ann Varady, PhD
Susan Ann Varady is a licensed psychologist with a private practice in Chapel Hill. She is currently in her second year as a matriculated student at the Psychoanalytic Education Center of the Carolinas on the Psychoanalytic Psychotherapy track. She grew up in the San Francisco Bay Area and studied History at Princeton University where a personality theory course introduced her to Freud and his theories. Dr. Varady earned her doctorate in clinical psychology at George Mason University in the Washington, DC metropolitan area.
Since graduating with her PhD in 2002, Dr. Varady has worked in a variety of settings, including the Western Psychiatric Institute and Clinic in Pittsburgh, PA (as director of residency psychotherapy training, in an adult intensive outpatient program, and as a researcher examining interpersonal functioning in Borderline Personality Disorder), the Carolina Institute for Clinical Pastoral Training – a psychodynamically oriented training program (as a faculty member), as well as in private practice. Dr. Varady's other professional activities during this time included participation in a psychoanalytic peer consultation group, and membership on the APA Division 39 (Psychoanalysis) Section III (Women, Gender and Psychoanalysis) board.
In July 2009, Dr. Varady relocated her practice to Chapel Hill, NC where she treats late adolescents and adults with a wide variety of presenting problems including eating disorders and past trauma. In addition, she is an Adjunct Assistant Professor in the UNC School of Medicine Department of Psychiatry and serves as a psychotherapy supervisor for residents. She is working hard to make the most of her time in the Triangle before her husband receives his next assignment from the US Air Force during the summer of 2012.
When she is not working or studying, Dr. Varady enjoys recreational fitness, travel, equestrian and canine sport, audiobooks, and time with her husband and two-year-old son.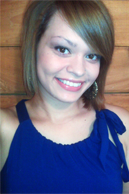 2010-2011 Raft Fellow
Lindsey Atkins, MSW, P-LCSW
In May 2010, Lindsey Atkins received her Master's in Social Work from UNC-Chapel Hill, where she concentrated in child mental health clinical practice. Prior to her admittance into her graduate program, Ms. Atkins worked in a residential home for adolescents with autism. As a graduate student, she completed her internships at H.O.P.E. Foundations, a community-based mental health provider, and at the Dorothea Dix Child Outpatient Clinic, both in Raleigh, NC. While at Dorothea Dix, she was trained among a community of seasoned psychoanalytic social workers, psychologists, and psychiatrists. There she provided diagnostic assessments, individual outpatient therapy, and parent-supportive therapy using an analytic understanding of children, parents, and the family unit to inform her treatment.
Ms. Atkins is currently employed at Carolina Behavioral Care, PA, providing outpatient therapy for individuals across the lifespan. Her clinical interests continue to be working with children and adolescents using psychoanalytic theory and practice in conjunction with play, art, and sandtray therapy interventions. Ms. Atkins also serves as the Secretary on the Board of Directors for Rock The Spectrum, Inc., a nonprofit dedicated to using music and community to raise autism awareness and support other community organizations committed to autism research and services.
Ms. Atkins first became involved with PECC during her final year as a graduate student, taking the Introduction to Psychodynamic Assessment course as an independent study to supplement her clinical internship. She was thrilled to find an institute dedicated to the continuing education of clinicians interested in and committed to psychoanalytic tenets. She believes that her continual involvement in the PECC coursework will deepen her clinical work, stimulate her professional growth, and broaden her understanding of the complexities and intricacies of children and adults.
2009-2010 Raft Fellow
Sarah Usenoff, MA
Sarah Usenoff received her Master's in Clinical Psychology from UNC-Chapel Hill in 2007 and is currently a doctoral candidate in that program. Since 2008 Ms. Uzenoff has participated in a psychodynamic therapy practicum through the UNC Department of Psychology where she conducts once- and twice-weekly outpatient psychodynamic individual therapy for adults under the supervision of Paul Brinich, PhD. This experience has also included didactic seminars and case presentations to clinic supervisors and trainees.
In addition to her training in individual and couples therapy in the Department of Psychology, Ms. Uzenoff has also completed clinical practice through the Department of Psychiatry at UNC Hospitals via the Schizophrenia Treatment and Evaluation Program, UNC Eating Disorders Program, and the Outreach and Support Intervention Services (OASIS) clinic for early psychosis. She has previously been a clinical trainee on the adult rehabilitation unit at John Umstead State Hospital in Butner, NC where she conducted individual and group therapy as well as cognitive and personality assessment.
Ms. Uzenoff's professional affiliations include the International Early Psychosis Association, the North Carolina Psychoanalytic Foundation, the Association for Behavioral and Cognitive Therapies, and the American Psychological Association. She is enthusiastic about forging a connection with the psychoanalytic community and its network of professionals as she nears completion of her doctoral studies in clinical psychology.
Ms. Uzenoff's future training and career aspirations include working with individuals with severe psychopathology, including individuals from diverse and traditionally underserved populations. She is interested in integrative models of psychotherapy and anticipates that PECC coursework will both enrich her ongoing clinical work and provide a foundation in psychoanalytic theory that will serve as a base for future studies. Ms. Uzenoff lives in Chapel Hill and enjoys traveling, spending time outdoors, and playing tennis.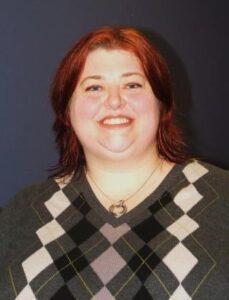 2008-2009 Raft Fellow
Katherine Johnson, MD
Katherine Johnson is a psychiatry resident at UNC Hospitals, where she has been working in both inpatient and outpatient settings. In 2008 she was awarded the Kaiser Permanente Excellence in Teaching Award of the Whitehead Medical Society at UNC Medical School.
Prior to her psychiatry residency, Dr. Johnson was a resident in Obstetrics and Gynecology at Dartmouth-Hitchcock Medical Center in New Hampshire, and while there, she received the 2005 Students' Excellence in Teaching award.
Dr. Johnson has a special interest in the treatment of patients who have a history of trauma. Her experience includes working with a rape crisis response team and leading eating disorders support groups for patients and their friends and families. She wants to pursue psychoanalytically oriented studies in order to expand her understanding of psychoanalytic concepts as they apply to psychotherapy with this population.
2007-2008 Raft Fellow
Susan Bokor Nadas, MSW
Susan Bokor Nadas is a clinical social worker in private practice in Raleigh. She received her MSW from New York University and is a Board-Certified Diplomate in clinical social work. She has worked in a variety of settings including schools and adoption services, in addition to providing psychotherapy.
Her education has included pursuing several short psychoanalytic courses, participation in the Introductory Curriculum of the PPSC, and pursuing individual supervision of her psychotherapy work. Ms. Nadas' current participation in the Advanced Curriculum of the PPSC extends that commitment.