Thomas J. Pearsall, Jr., Fellows
2022-2023 Pearsall Fellows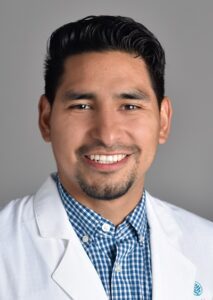 Martin Bahena, MD
Dr. Bahena is a second-year psychiatry (PGY-2) resident at Atrium Health in Charlotte. Having grown up in North Carolina and receiving his undergraduate and medical degrees at UNC-Chapel Hill, he feels a deep sense of gratitude and a desire to give back to the state and its people. His interest in psychotherapy includes emerging treatment paradigms such as psychedelic-assisted psychotherapy. He aspires to create equitable access to these new and effective treatment modalities for the people of his home community. As a native Spanish speaker and first-generation Mexican-American, he also aspires to increase access to mental health services in underserved communities in a way that is affordable and in their own language.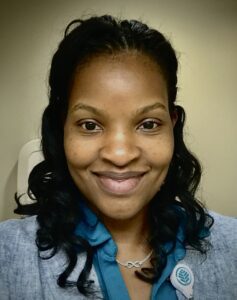 Lynneice Bowen, MD, MEd
Before pursuing medicine, Dr. Bowen taught middle and high school in Minnesota and Florida. Seeking to have a greater impact on the social determinants that affected her students and their families, she left K-12 education and earned her medical degree with honors at Morehouse School of Medicine. She completed residency at the Medical University of South Carolina and later began working for Atrium Health Davidson in outpatient medication management. Dr. Bowen's clinical interests are in complex trauma, treatment-resistant depression and the prevention of depression/depression relapse. In addition to patient care in her role as a clinical assistant professor of psychiatry, she develops curricula and teaches and supervises medical students and residents.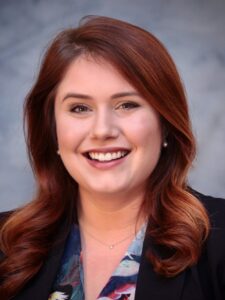 Claire Chappuis, MD
Dr. Chappuis is currently a fourth-year psychiatry (PGY-4) resident at UNC-Chapel Hill and a second-year Pearsall Fellow. Her current work includes outpatient medication management, prison mental health, psychodynamic psychotherapy and acting as a psychodynamic psychotherapy supervisor for junior residents. Her professional interests include relational psychology, women's mental health and trauma-informed care.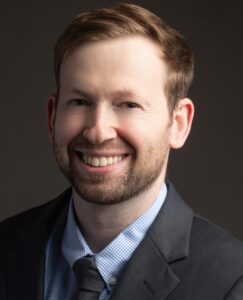 Zachary Cohen, MD
Dr. Cohen completed his general psychiatry residency at UNC-Chapel Hill in 2021 and received psychodynamic supervision from PCC faculty member David Smith, MD. He was an original Pearsall Fellow at the PCC during his final year. Dr. Cohen is now returning to UNC as a clinical assistant professor after completing a fellowship in geriatric psychiatry at Yale-New Haven Health. At UNC, he will primarily practice outpatient geriatric psychiatry, ECT and psychodynamic psychotherapy.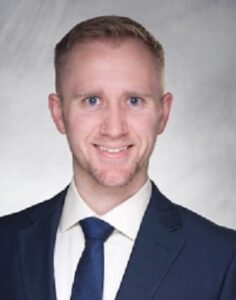 Samuel Denooy, MD
During his time in small-town Iowa and the Midwest, Dr. Denooy found his career in medicine. He then discovered his interest in psychiatry while studying medicine at the University of Iowa. Since graduation in 2020, he has appreciated his time as a psychiatry resident at UNC-Chapel Hill. During his training, Dr. Denooy has been further drawn to psychotherapy and psychodynamic thought. He looks forward to the opportunity to study further with the Psychoanalytic Center of the Carolinas.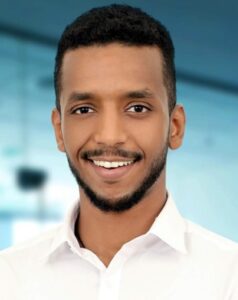 Mountasir (Monty) El-tohami, MD
Dr. El-tohami is a PGY-3 psychiatry resident at Duke University Hospital. Prior to moving to North Carolina, he completed a year of Internal Medicine training in New York City. He then came to Duke to pursue his dream of becoming a psychiatrist. He has special interests in psychotherapy, preventive, public, and integrative psychiatry. He is the founder and co-host of Psych Debates, a resident-physician-led project created with the intention of providing a space for the discussion and dissection of important topics in mental health care using debate.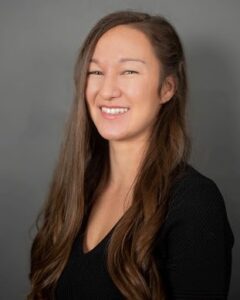 Sophie Fourniquet, MD
Dr. Fourniquet is a third-year psychiatry (PGY-3) resident at Duke with a particular interest in catatonia, neuropsychiatric syndromes and the philosophical underpinnings of psychotherapy. As a military kid, she is lucky to be able to name several hometowns. She received her medical degree from Louisiana State University in New Orleans. She hopes to bring a psychodynamic paradigm to her future work in consult psychiatry.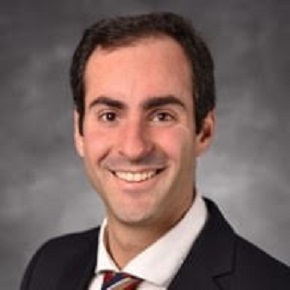 Noah Goldstein, MD
Dr. Goldstein is in his final year of residency (PGY-4) at UNC Hospitals. He completed his medical degree at the University of Colorado School of Medicine in 2019. His clinical interests include personality, developmental trauma, anxiety disorders and young adult populations. In addition to psychoanalytically-informed approaches, Dr. Goldstein is interested in existential and humanistic psychotherapies. He is passionate about clinical education and medical student teaching and is involved in the residency program's clinical education track. He is currently the chief resident for clinical informatics and is involved in clinical research on psilocybin-assisted treatment of depression. He is planning to enter private practice in the Triangle area upon graduation.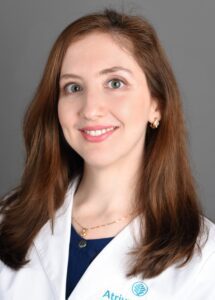 Diana Nakad-Rodriguez, MD
Born in Barranquilla, Colombia, Dr. Nakad-Rodriguez completed her undergraduate studies in Chemical Engineering at McGill University in Montreal, Canada. She is currently a PGY-4 resident at Atrium Health in Charlotte, NC. Prior to starting psychiatry residency, she completed one year of residency training in obstetrics and gynecology, with one of her interests in the field of psychiatry being perinatal mental health. In her third year of psychiatry residency, she developed a passion for psychotherapy, in particular psychodynamic psychotherapy. She enjoys getting to know her patients and helping them develop insight into the thoughts and behaviors that could be driving their symptoms. She is also interested in sleep medicine, psychopharmacology and outpatient psychiatry.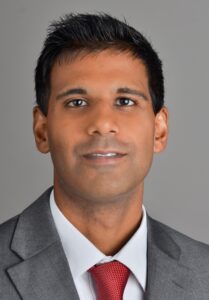 M.M. Naveen, MD
Dr. Naveen completed his undergraduate education at the University of Pennsylvania and medical school at the University of Kentucky. He did his Psychiatry residency and Child and Adolescent Psychiatry fellowship trainings at the University of Maryland and Sheppard Pratt hospitals. He also completed the two-year Adult Psychoanalytic Fellowship Program through the Baltimore Washington Center Psychoanalysis (WBCP) and the Introduction to Psychoanalytic Therapy and Practice presented by a consortium of three institutes – WBCP, Contemporary Freudian Society, and Washington Center for Psychoanalysis. Dr. Naveen is a child and adolescent psychiatrist at Behavioral Health in Charlotte. He is also an assistant professor of Psychiatry at Atrium Health and a clinical assistant professor in the Department of Psychiatry and Behavioral Medicine at Wake Forest School of Medicine.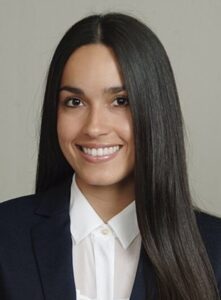 Xiomara Nieves-Alvarado, MD
Born and raised in Puerto Rico, Dr. Nieves-Alvarado combined her intellect with arts, leading her to wonder about the psyche of humans and sparking her interest in medicine, specifically psychiatry. She earned her bachelor's degree in Biology Sciences and completed medical school in Puerto Rico. She moved to Durham to join a diverse population and enhance her knowledge of human behavior. Dr. Nieves-Alvarado is enjoying her training at Duke (PGY-4), and her interest in psychodynamic therapy has grown exponentially as she has seen a better remission of symptoms by combining medication with increased insight.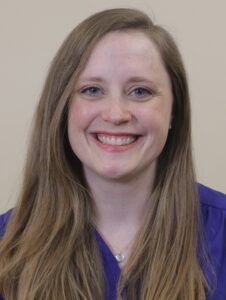 Katherine Pollard, MD
Born and raised in North Carolina (though her parents were from Upstate New York), Dr. Pollard earned her bachelor's degree from Duke University and received her medical school and psychiatry residency training at UNC-Chapel Hill. She will complete her residency in November of 2022 and will be practicing outpatient psychiatry. She is looking forward to improving her psychotherapy skills through the Pearsall Fellowship to better serve her patients.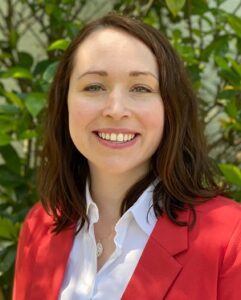 Erin Seery, MD
A graduate of the University of Maryland Medical School, Dr. Seery completed her psychiatry residency and geriatric psychiatry fellowship training at the Medical University of South Carolina. She has additional specialization in the practice of psychotherapy and completed a four-year hospital-based psychoanalytic training program at the Austen Riggs Center. Dr. Seery currently works at MUSC where she is an Associate Program Director of the psychiatry residency program.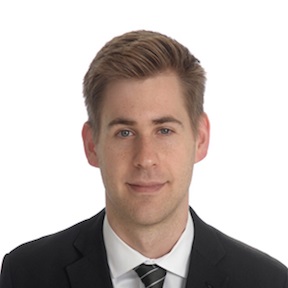 Andrew Tuck, MD
In his final year (PGY-4) in Psychiatry at Duke University Medical Center, Dr. Tuck is originally from Michigan. He attended medical school at Columbia University in New York City, where he engaged in a variety of psychiatric research projects and developed interests in forensics, psychodynamic therapy and public psychiatry (especially the state hospital system). He has continued to pursue these interests and has also started a two-year fellowship in the APA Edwin Valdiserri Correctional Public Psychiatry Fellowship.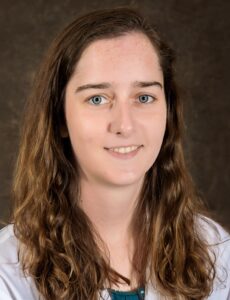 Laura Williams, DO
Dr. Williams grew up in Northern Virginia and likely developed her psych mindset while attending a "hippie" elementary/middle school. She began her education as a biomedical engineering major with a minor in brain and brain behavior at Rensselaer in Troy, New York, graduating in 2014. She later graduated from Edward Via College of Osteopathic Medicine – Virginia Campus in 2019 and started her psychiatry residency at Cape Fear Valley Health in Fayetteville, NC. Now in her fourth year, Dr. Williams looks forward to continuing her studies in psychoanalytic theory and practice through the PCC.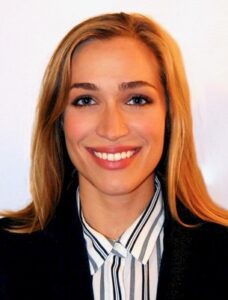 Natalie Wolff, MD
Born in Cape Town, South Africa, and having grown up in Sebastian, Florida, Dr. Wolff attended Yale University, where she majored in History of Science and Medicine. She attended Columbia University College of Physicians and Surgeons for her MD and is now a third-year psychiatry (PGY-3) resident at UNC-Chapel Hill. She plans to work in the outpatient setting. Dr. Wolff's interests include mood disorders, perinatal psychiatry, addiction medicine, college health services and, of course, psychotherapy.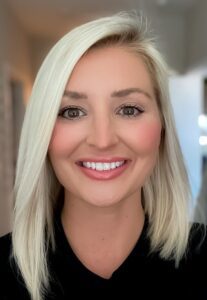 Kristi Wragg, MD
Born and raised in Michigan, Dr. Wragg was destined for the field of mental health. She experienced a sense of belonging during her teenage years while volunteering in her church's non-profit mental health clinic. She began her practice as a masters-level social worker and was inspired by the psychiatrists all around her to expand her knowledge into the field of medicine, with psychiatry as her specialty. She did her residency training in Charlotte. Dr. Wragg is thrilled to grow her psychotherapy skills through training with the Pearsall Fellowship Program and put them into action in her daily practice as an attending residential/PHP/IOP psychiatrist at HopeWay Psychiatry & Associates.