The Judy Byck Scholarship Fund
Created by donations from family, friends, and colleagues, the Judy Byck Scholarship Fund honors the memory of a remarkably gifted clinical social worker and expresses her intention that clinical social workers new to our organization be given the opportunity to study psychoanalytic concepts and approaches to psychotherapy.
Judy Byck Scholarships will be given to MSW graduate social workers who have never before taken a course at the Psychoanalytic Center of the Carolinas. Once approved, Byck Scholars will have the opportunity to attend one course (8 or 16 weeks) with the full cost of tuition waived during the upcoming academic year.
Byck Scholarship Details
The application period closed on May 1, 2023.
The Psychoanalytic Center of the Carolinas does not discriminate on the basis of age, race, color, gender, gender identity, marital status, religion, sexual orientation or identification, or national and ethnic origin in the administration of its educational policies, admissions policies, and financial aid policies.
About Judy Byck, MSW (1962 – 2017)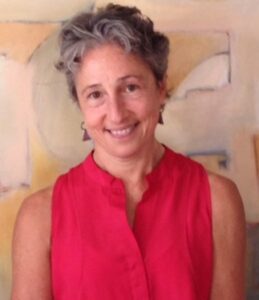 An inspiring psychotherapist, teacher, and supervisor, Judy was respected and loved by her many friends, colleagues, and students. A 1990 graduate of the Smith College School for Social Work, she worked at the John Umstead Hospital and was Clinical Director at the Durham Family Counseling Service before entering private practice in Durham. Among her many contributions, Judy served as an energetic founding board member of the Psychoanalytic Center of the Carolinas.
In 2017, she was named Clinical Social Worker of the Year by the North Carolina Society for Clinical Social Work. The Judy Byck Memorial Scholarship Fund has been established to honor Judy's life and passionate commitment to psychoanalytic education and treatment.
Donate to the PCC
The Psychoanalytic Center of the Carolinas strives to promote emotional resilience by understanding the mind through psychoanalytic education, practice, and service. Support the mission of the PCC, a 501(c)(3) charitable organization.
Read the Blog